In 2016, we established Shanghai Tongguan Intelligent Technology Co., Ltd., which specializes in the film and television business. The company also can develop artificial intelligence algorithms, equipment, and project manufacturing. The team has rich experience in 3D shooting, VR shooting, and 8K shooting, and can provide customers with complete solutions for the entire process of film and television production. The company takes promoting the level of domestic film and television production as its responsibility and is committed to the development, promotion, and application of film and television production technology.
The company has the highest domestic standard of 8K/3D production environment and processes. In terms of film pre-production, it can correspond to mainstream photography equipment solutions such as RED and ARRI, and provide technical team support; In terms of film post-production, SGO Mistika, an internationally recognized 2D/3D film and television post-production system, is adopted. It can use 4K non-compressed full real-time online production standards during editing, special effects, color adjustment, and stereoscopic image adjustment, achieving a visual effect of "what you see is what you get"; In terms of audio production, the DOLBY ATMOS panoramic sound production system is used, which combines audio objects with rooftop speakers to present a multidimensional and three-dimensional sound effect, thereby enhancing the appeal of the movie.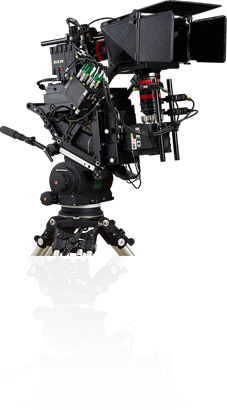 Fully automated s3d rig system
In recent years, the company has segmented market demand based on our accumulation in traditional film and television production projects and our unique research and development capabilities in the industry. Centering on the theme of the "National Opera Film Project" and "5G New Application Promotion", we have extended and developed multiple new product lines such as "Stage Drama Cinematization Solution" and "5GVR Live Broadcast Solution".